This article will show you how to take your themed Bible school to the next level. In this day of 3D and High Definition TV, children are expecting more than flannel graph and cutout pictures. The following ideas and indoor campfire will immerse them into your theme and ultimately allow them to hear your message of Truth.
Prepare to engage the senses: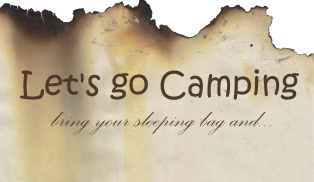 Even before the kids come to your VBS, set them up with an intriguing invitation that smells like a campfire with burnt edges and the wood-fire smell of a real campfire. (Burn the paper over a real outdoor fire in your fire pit and rub the paper in the burnt wood) This will instantly prepare them for the event ahead as they open the envelope to the essence of great summer memories. (hopefully unless the got burnt playing with fire as a little tike)




Oakland Raiders Women's Full Blitz Raglan T-Shirt - Charcoal,Nike Baltimore Ravens Knows Draft T-Shirt - Black.Antigua San Diego Chargers Pique Xtra-Lite Polo - Powder Blue,Houston Texans Gradient Flip Flops Cheap Denver Broncos Jerseys Online.Men's Baltimore Ravens New Era Black 2015 On-Field Sport Knit Hat with Pom,Dallas Cowboys Youth Basic Knit Beanie - Navy Blue Cheap Denver Broncos Womens Jerseys Wholesale For Sale.Denver Broncos Tervis 24oz. Sequin Tumbler with Lid,Women's Oakland Raiders G-III 4Her by Carl Banks Black Touchdown Tank Top,Men's Dallas Cowboys New Era White/Navy On Field Training Camp 39THIRTY Flex Hat.Miami Dolphins WinCraft Beach Towel -,Jacksonville Jaguars Glitter License Plate - Black http://www.denverbroncosgear.com.Women's Washington Redskins Design Your Own Short Sleeve Fitted T-Shirt,Men's Buffalo Bills Concepts Sport Royal Playoff Cotton Jersey Sleep Pants,Men's Denver Broncos '47 Navy/Orange Linesman Cuffed Knit Hat with Pom.New England Patriots Preschool Navy Blue Field Goal T-Shirt & Shorts Set,Men's Kansas City Chiefs Red Coin Toss 2-Hit T-Shirt NFL Jerseys Denver Broncos Cheap.Men's Seattle Seahawks New Era Green Flip Up Team Redux 9FIFTY Snapback Adjustable Hat,Youth Pittsburgh Steelers Le'Veon Bell Nike Black Team Color Game Jersey,Men's Miami Dolphins Pro Line Aqua/Gray Kearny Cuffed Knit Hat Cheap Denver Broncos Brock Osweiler Jerseys

No camping mining scene is complete without the sounds of Cricketts, running streams, frogs, or a crackling campfire. Try looking at your library for sound effects cd's or visit Amazon.com for the sounds of a crackling fire.

The best element or centerpiece for your event should be a fake campfire similar to the one in the photo below as it will create a flicking orangee glow around the room and the dancing flames will mesmerize the kids (delivering them into your command to listen and be engaged, and sing happy campfire songs)

Build your own fake campfire if you are adventureous (see details) or check out one of these premade units at www.indoorcampfires.com.

Craft Ideas:
An Edible Campfire (Miniature) use a graham cracker base and with red frosting put a glob in the middle and build a "log teepee" by breaking up small pretzel sticks and leaning them against each other to create a cute little fire that you can put into your belly. (you can also add a hershey kiss in the center of it too.)

Game Ideas:
Create your own story by each person sitting around the campfire helps build a story by adding 2 sentences to the story as it is continued.